In a blogpost, below, Prof Eddie Obeng provides a rare insight into one of his own leadership challenges in developing a Pentacle global network who all instinctively work in a way suited to our
World After Midnight
.
The blogpost is reproduced from
http://ImagineAFish.com
___________________________________________________
When Habit Trumps Innovation
If you know me , you'll know I like quirky, non-mainstream tech. At home I still have a "Pick up, tap, tap, tap and shout 'Operator' several times!" phone and a Bakelite phone (both still work!).
In the late 1980s I decided to "splash the cash" and buy a cordless phone. I'd seen it for sale in Tottenham Court Road in London but the stimulus, as always, was when I described it to a friend. They laughed at me impulsively and asked why on earth anyone would need a cordless phone? As a rule I use derisory laughter at ideas I propose as a sure-fire acid test of innovative change. So I bought it, took it home and installed it.
I waited patiently for someone to call me so I could experience the freedom of walking to the hall, answering, and walking back to the room I'd been in and continuing what I was doing rather than as usual, being forced to sit chained (or corded if you prefer) to the phone in a freezing hall!.
I waited. Then it rang. Joy! It was my mum. I picked up the phone, sat down and fifteen minutes later was shivering as I hung up. Yes. I had done what I had always done picked up the cordless handset and sat down next to the base on the bench we always sat on to make calls.
When the moment for innovation came, I simply forgot my opportunity to do something different. My automatically learned actions kicked in. I didn't even consider not sitting down - it never came up into my conscious decision-making brain! It took a pile of books on the seat and about a month of conscious hard work to create the habit of picking up and walking away. (Developing the habit to put the handset back was far easier - I didn't have to unlearn anything.)
Despite my best efforts my habit subverted my conscious desire to innovate.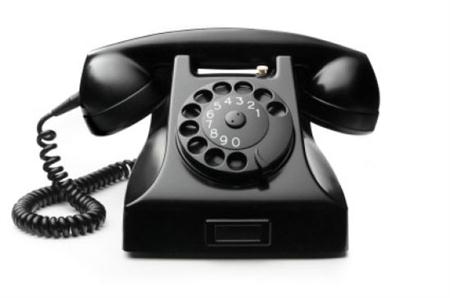 I was reminded of that story today when I came across a number of long
email
exchanges between several Pentacle tutors who've just joined the network. Just like me, they had let habit overcome innovation. As Pentacle tutors they now have access to
QUBE
the most powerful collaborative-social medium in the world - they could easily have resolved the discussion on
QUBE
with a meeting as qubot avatars or by working asynchronously or by leaving videos or snapshots to explain the details but instead they had resorted to multiple
emails
!
Despite our best efforts our habits sometimes subvert our conscious desire to innovate.